Set Free Tax & Professional Services gets the job done!
About Us
We are reliable professionals with over 15 years of experience in tax preparation and professional services. We listen to our customers and work with them to address their needs through innovative solutions.
Services
You name it and we can provide it. We are known as the "One Stop Shop." With an experienced staff working around the clock, you can be sure we will get the job done and get it done right.
TAX SEASON 2018...A Few Months Away!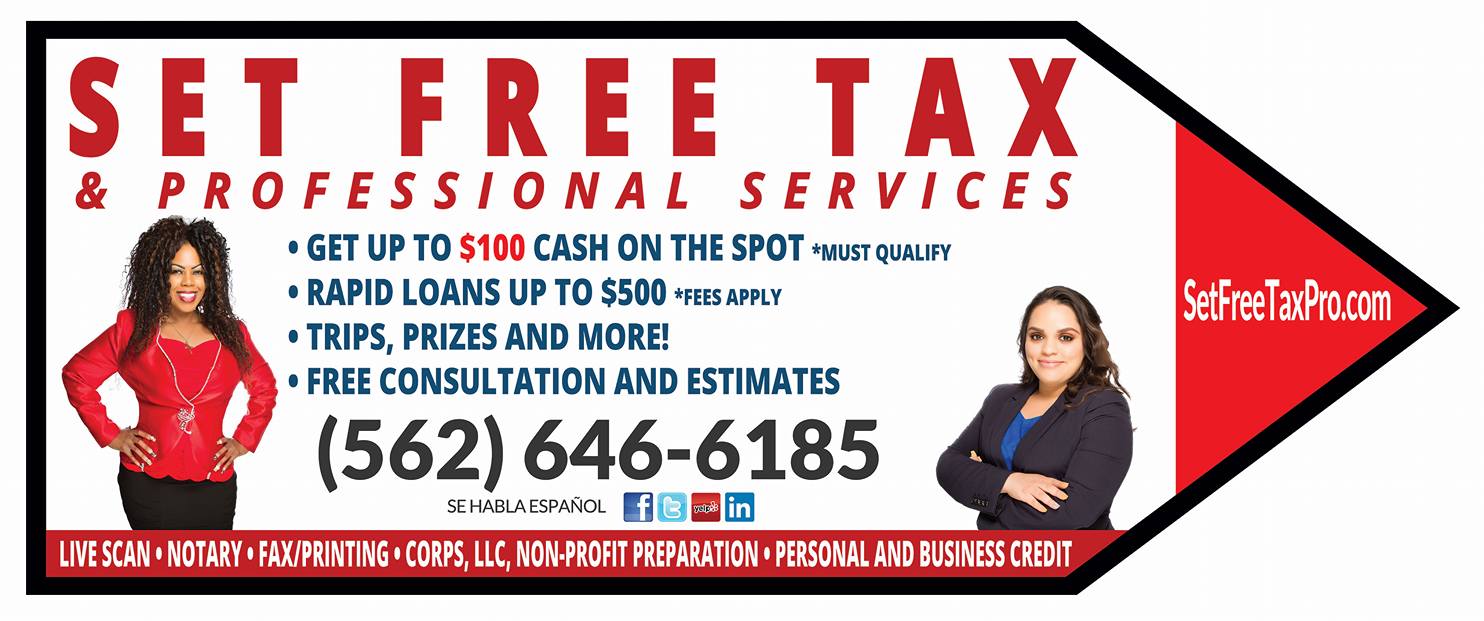 RAPID LOANS $500, $800, & $1200
* MUST QUALIFY REFUND ADVANTAGE GUIDELINES
PROFESSIONAL SERVICES OFFERED:

TAXES-Tax Preparation (INDIVIDUAL, CORPORATE, NON PROFITS)-Audit Assistance-Offer in Compromise- Identity Theft Protection-Back Taxes
BUILD CORPORATE STRUCTURE-Preparation of LLC'S $199-Corporations $299 -Non-Profits $699, plus government fees. Payment Plans are OK

CREDIT REHABILITATION-If you credit has challenges, we have several detailed plans that can get you back on track. Pricing starts at $249 www.SetFreeCreditRepair.com
LIVE SCAN- In Home Supportive Service Live Scan $49 http://www.cdss.ca.gov/agedblinddisabled/PG1296.htm -Personal Review/Immigration Live Scan $50-Child Care Community Care $74-$79 http://www.dss.cahwnet.gov/forms/english/LIC9163.PDF, Security Guard Card Live Scan w/o a gun $74 with a gun permit $114 http://www.bsis.ca.gov/forms_pubs/livescan/index.shtml , Nurse Live Scan $79, and more. We are mobile for 10 or more people at the same location. We also have monthly discount specials!

NOTARY-Travel Authorizations, School Documents, Loan Documents, Insurance Documents, and more.

BUSINESS CONSULTING-If you have a business idea and do not know where to begin?...I will help you step by step. Hourly Rates and Packages are available based upon the project.
OTHER SERVICES-COPY-DOCUMENT REVIEW-FAX-PRINTING-SHIPPING-AND MORE!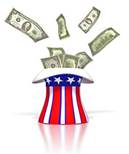 NO APPOINTMENT NECESSARY...WALK IN'S ARE WELCOME

Mon-Fri 10am-6pm; Saturday and Sunday by Appointment

Park Tower Corporate Center

5150 E. Pacific Coast Highway, Suite 200
Long Beach, Ca 90804 (Near the Traffic Circle)

Office (562) 646-6185 or (562)
883-1322